BATTERY CELL, MODULE & PACK TESTING:




THE BASICS
Battery cells, modules, and packs each require unique styles of testing to evaluate battery chemistry and validate performance or safety. But what's a cell? What's a pack? Which tests are useful during design and which ones should wait until the manufacturing and production phase?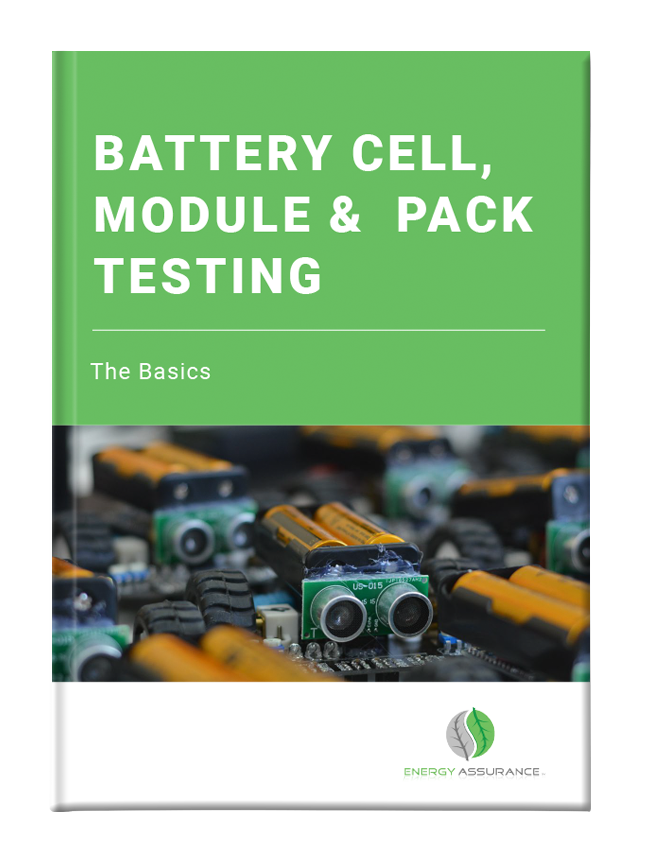 Learn the differences and discover your options in this overview of battery cell, module, and pack testing fundamentals.
In this eBook, we'll go over:
Electrification of the market and why testing matters
The definition of cell, module, and pack
Challenges in battery testing
The three stages of battery testing during design and manufacturing
How battery testing processes have changed
Common types of battery tests
And more!
Focused Testing
We're one of the largest battery testing labs for small and medium format in North America with almost 1,000 cycling channels and an environmental chamber capacity of more than 100 cubic feet.
Expanded Services
We offer not only regulatory but performance testing services for a breadth of batteries, including lithium-ion, to provide product insight and competitive comparison. We aim to be the only battery testing partner you need!
Upfront Transparency
Maintaining complete transparency of our testing procedures ensures our customers are knowledgeable and in control. We ensure you're always aware of what's happening throughout battery testing procedures.
Hear what our customers are saying

"Cindy Millsaps and John Copeland, of Energy Assurance, are thought leaders in the lithium ion battery testing space and I know they will always provide the highest level of customer support, while solving complex battery related testing issues, for our PRBA members."