EA Battery Guide: The Best AA/AAA Batteries for Portable Lighting
There's a good chance you've been in a situation within your home where you needed to complete a task but there simply wasn't enough light. Especially with the explosion of DIY projects and work from home situations the past year. Portable lighting provides the flexiblity to easily move a fixture where you need it so you can have ambient, task and direct lighting.
For the purpose of this report, we'll focus on battery-powered portable lighting. Fixtures you can take virtually anywhere and are not confined to wall outlets. With these lights, you can illuminate poorly lit areas using nothing more complicated than AA or AAA batteries. There are various options for alkaline batteries, so which outperforms the others? We tested these batteries to the ANSI standard* from five of the top battery brands to help you make the best purchase decision.
Our top choice:
Amazon Basics
Best performance and price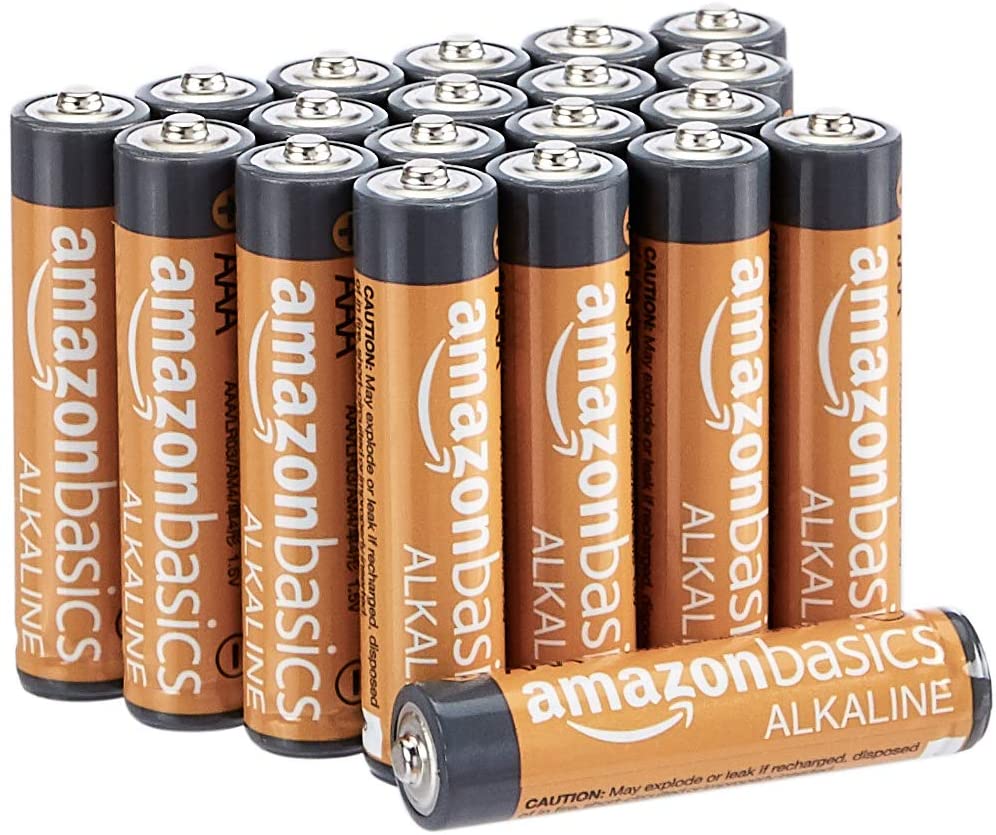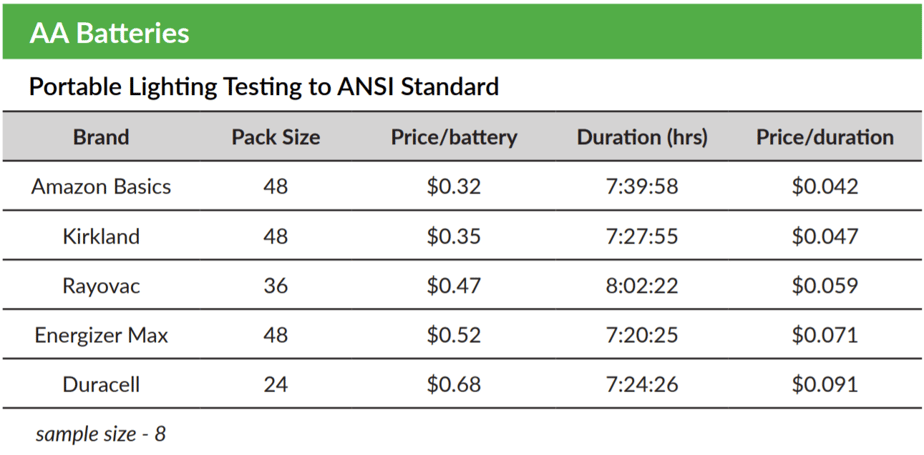 Our AA testing revealed Rayovac outlasted the other brands with an average duration of 8 hours and 2 minutes. However, Amazon Basics' AA batteries came in a close second and because of the lower price per battery, proves to be the better bang for your buck.
Our findings were similar in AAA toy testing, with Rayovac outlasting the other brands in duration. But again, even though Amazon Basics landed the fourth spot for duration, they're the cheapest per battery giving you the lowest price for duration. Overall, it's the better buy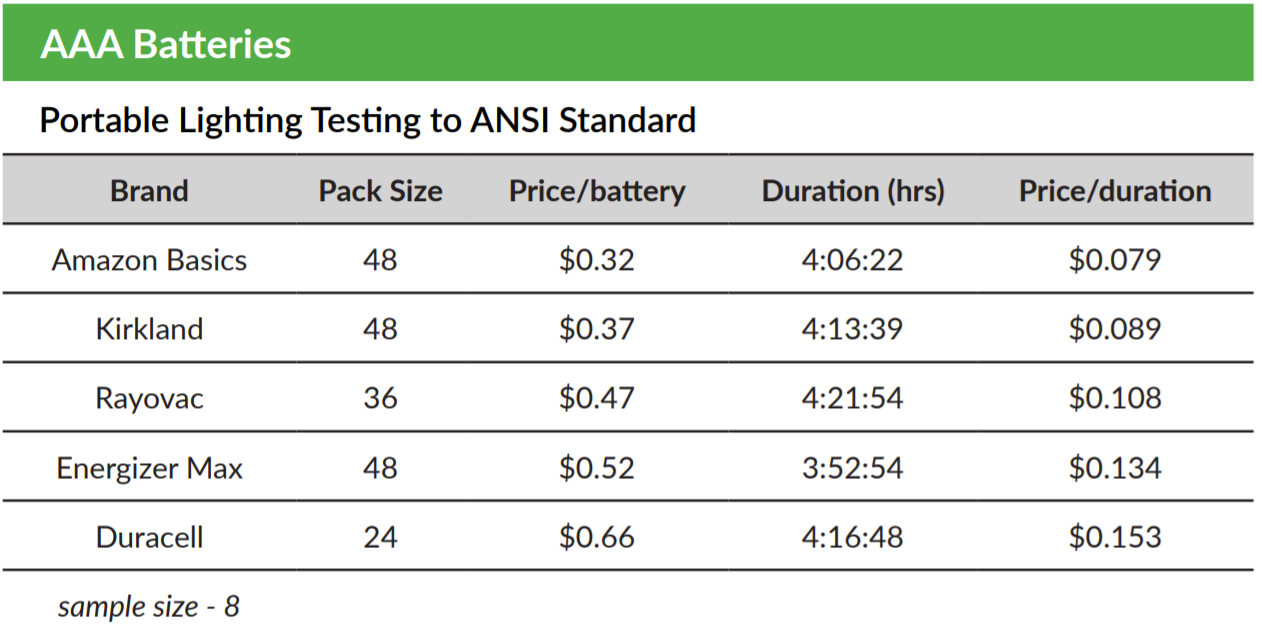 The value of Amazon Basics' AA and AAA batteries surpasses other top manufacturers. A combo pack of 20 AA + 20 AAA is available for around $17 today on Amazon's website and can also be purchased in sizeable 300 packs. The pack also boasts reliable anti-corrosion technology and shelf-stable components making them ideal for toys, game controllers, cameras and more.
About Energy Assurance
Energy Assurance is the largest independent cell and battery testing facility in North America and provides regulatory certification and customized performance-based evaluations. Our scope of accreditations is comprised of 24 test standards including UN, IEC, UL, CSA, RTCA DO, and ANSI. Please visit https://www.energy-assurance.com for the latest in battery safety news and in-depth information about Energy Assurance and its services.
*ANSI facilitates the development of American National Standards by accrediting the procedures of standards in an effort to ensure safe and quality products. ANSI C18.1M specifies performance requirements for non-lithium portable primary batteries to ensure their safe operation under normal use and reasonably foreseeable misuse.