YOUR SOURCE OF POWER


THE BATTERY TESTING CAPABILITIES OF AMERICA'S LEADING LAB
Battery testing demands are accelerating — fast. With emerging chemistries and new technologies on the horizon in an electrified economy, test capacity has been stretched thin. But that's not the only challenge ahead.
Pioneering new test protocols can spell trouble for the timeline of your development cycle. Keeping up with regulatory requirements can also demand resources. At the same time, many manufacturers and OEMs are vetting new suppliers to build out their supply chains.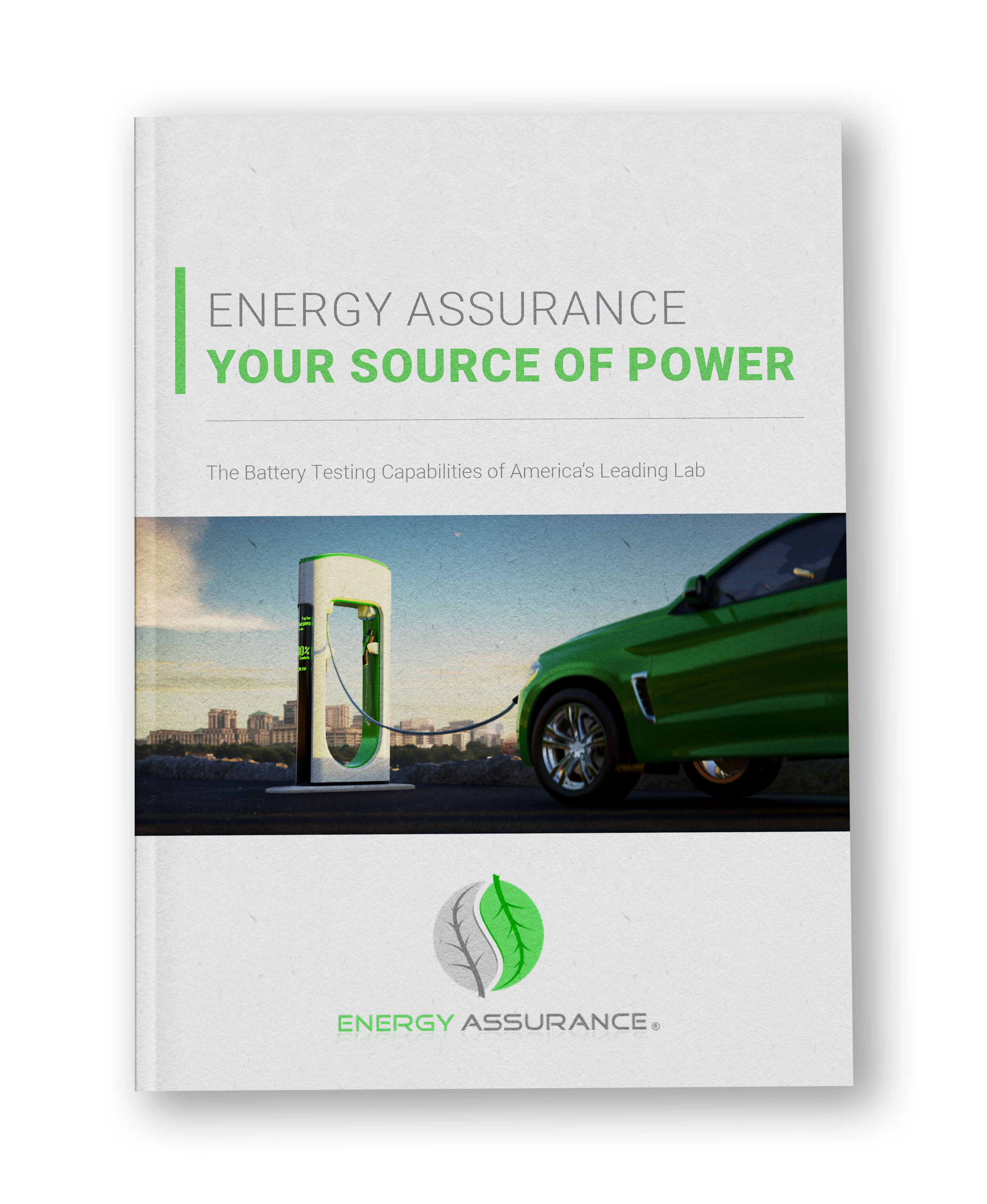 What you need is a battery testing partner you can trust. As the largest cell and battery testing lab in North America, our knowledge and flexibility can become your competitive edge. The Energy Assurance team is ready to be Your Source of Power.
In this eBook, you'll discover how Energy Assurance can help you with:
Performance Testing
Transportation Testing
Failure Analysis
Engineering Analysis
Safety Testing
Competitive Benchmarking
Leading Lab Capacity
Industry Specific Services
And more!
Focused Testing
We're one of the largest battery testing labs for small and medium format in North America with almost 1,000 cycling channels and an environmental chamber capacity of more than 100 cubic feet.
Expanded Services
We offer not only regulatory but performance testing services for a breadth of batteries, including lithium-ion, to provide product insight and competitive comparison. We aim to be the only battery testing partner you need!
Upfront Transparency
Maintaining complete transparency of our testing procedures ensures our customers are knowledgeable and in control. We ensure you're always aware of what's happening throughout battery testing procedures.
Hear what our customers are saying

"Cindy Millsaps and John Copeland, of Energy Assurance, are thought leaders in the lithium ion battery testing space and I know they will always provide the highest level of customer support, while solving complex battery related testing issues, for our PRBA members."